It's Monday and also the second to last Monday before I leave! As I might have mentioned, I've got pretty much everything fixed before I leave, there are just a few more errands I need to run this week but other than that I'm good to go (and I have a 15 page essay to write but I'm working on it. Slow and steady wins the race, right?)
Today I'm doing nothing special, just writing that essay and hopefully going to a spinning class later in the evening (I'm still on the waiting list but there are only four people ahead of me so fingers crossed some more people will cancel).
Wow, I honestly have nothing interesting to tell you. All day yesterday I just sat on the couch and watched Crazy Ex-girlfriend which I've also already mentioned, but hey, that's life sometimes. But today I'm definitely trying to actually get things done so that I can watch many more episodes without feeling like garbage!
Yesterday I was like...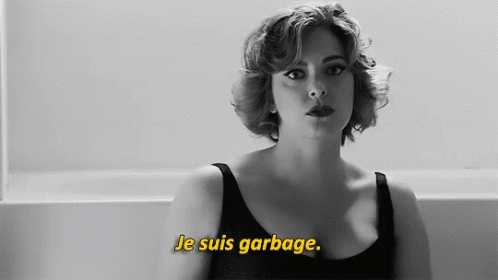 But today I'm like...